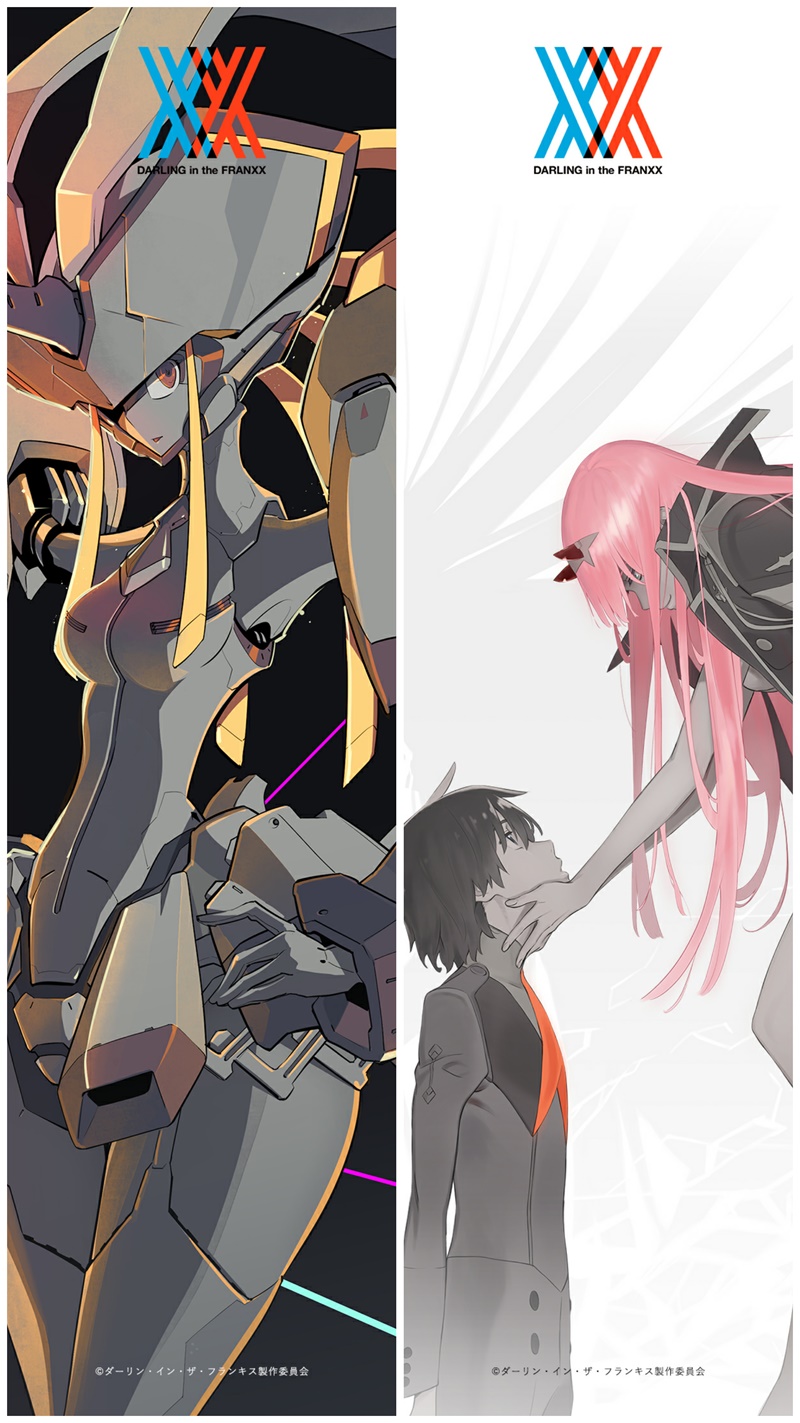 比翼之吻 / DARLING in the FRANXX / ダーリン・イン・ザ・フランキス BDRip
10-bit 1080p HEVC + FLAC + AAC,MKV 格式。每话约 1.1 GB。

感谢 SweetSub 精心制作的字幕。
Thanks to SweetSub for elaborating Chinese subtitles.

原盘画质较好,线条附近有轻微晕轮,平面有一定程度的噪点和色带。处理上修复了这些瑕疵,并进行了纹理锐化,最后使用 HEVC 编码。
The original source is of good quality with mild ringing around lines, and some banding and noise in flat areas. Pre-processing included de-ringing, de-banding, de-noising and texture sharpening. Video files were encoded with HEVC.

本资源扫图格式为 WebP,详情参见种子内 readme about WebP.txt
Please refer to "readme about WebP.txt" if you have trouble viewing WebP images.


---
感谢所有资源提供者 / Thank to all resource providers:
BD+WEB: U3-Project, phenixmaycry@TSDM, jsum@U2, SweetSub
OP: {kannagiumine, Enola51101}@TSDM, jpopsuki
ED: kannagiumine@TSDM, jpopsuki

OP Hi-Res: https://www.tsdm.me/forum.php?mod=viewthread&tid=877033
ED Vol.1 Hi-Res: https://www.tsdm.me/forum.php?mod=viewthread&tid=880708
ED Vol.2 Hi-Res: https://www.tsdm.me/forum.php?mod=viewthread&tid=895765


---
基础播放器教程: PotPlayer / MPC-HC / IINA
进阶播放器教程: madVR / PotPlayer+madVR / mpv
中文字幕分享区: VCB-Studio 分享论坛(请善用搜索)
项目计划与列表: VCB-Studio 项目列表(每月初更新)


---
Comparison (right click on the image and open it in a new tab to see the full-size one)
Source________________________________________________Encode